Don't discard those worn dog gears… have them re-machined for a third of the replacement cost!
Engagement Systems are often expensive to replace.
When Gear Engagement Systems wear to the point of falling out of or not going into gear,
have them re-machined to like new condition.
Dog Engagement system re-machining for: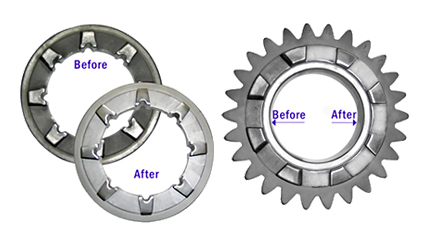 Hewland
PBS
Jerico
Saenz
Richmond
Quaife
– And others
*Discount on Quantity Orders.
Contact us for current pricing and lead times!